We're part-way through Spring and entering the most festive time of the year. For some of you, that might mean attending weddings, for others, it's having a barbeque with friends and family while watching the football finals.
For us vegans (and anyone else), there's a bunch of exciting festivals to enjoy mouth-watering vegan food, inspiring keynote speakers, workshops, and experience cool new cruelty-free products on the market.
Living a cruelty-free lifestyle also means supporting cruelty-free businesses. And what better opportunity than to meet these courageous ethical entrepreneurs in person as they showcase their services, products and of course food?
You have more power than you think and keeping these small businesses afloat with your support is one step closer to changing the demand for ethical products.
So without further ado, below is a list of popular vegan-friendly festivals based in Australia and beyond. Keep in mind that the majority of these festivals are held in Spring, but others are held at different times of the year.
I should also note that while it would be amazing if there were a vegan festival in each city, the movement is still growing and for now, most of these events only exist in major cities.
Having said that, there may be some vegan festivals we've missed in this post that you're aware of, and if that's the case, join the Cruelty Free Super
Facebook Group
and let us know. We can always update this post to include your valuable suggestions.
Okay, let's get into it.‍
Vegan Festival - Adelaide‍
Vegan Festival is an epic two-day annual event held in Adelaide. Festival Coordinator Lea McBride and her team have a taste for quality. They carefully screen stallholders and have done an incredible job obtaining sponsors while supporting various charities.
This year, well-known vegan activist, James Aspey will be the MC over the two-day event, where he will introduce many incredible guest speakers. On day one the festival kicks off at 10am and finishes at 9pm. Day two is from 10am to 4pm.
‍
I'm pleased to say that the Vegan Festival is pet-friendly, so you will be seeing lots of our furry animal friends to add to the vibe.
‍
Key details
Date: Saturday 27th and Sunday 28th of October 2018
Time: 10am-9pm (Sat), 10am-4pm (Sun)
Venue: Victoria Square / Tarntanyangga
Entry fee: $5

Cruelty Free Festival - Sydney

Cruelty Free Festival is another popular annual event within the vegan community. This year they'll be holding screenings for documentaries Kangaroo and Dominion. This is another dog-friendly event with kid-friendly activities throughout the day.‍
Key details
Date: Sunday 11th of November 2018
Time: 10am-5pm
Venue: 55 Doody St, Alexandria, Sydney
Entry fee: $5 free for children under 12

Living Green Festival And Vegan Markets - Canberra

With Floriade in full motion, The Living Green Festival captures a ton of interstate traffic pushing further the vegan movement in the nation's capital. Speaking from personal experience, this is a very dense event over lunch time. So my advice would be to get there earlier, so you don't miss out on the best vegan food.‍
Key details‍
Date: 7th of October 2018
Time: 10am-2pm
Venue: Albert Hall
Entry fee: Free

World Vegan Day - Melbourne

World Vegan Day is considered the largest vegan festival in Australia. This is due to the combination of a Melbourne's huge vegan population together with free entry.
This festival has a lot going on including live music, presentations, fashion shows, food stands, art exhibition and a kids area. With such a high volume of traffic and venue restrictions, pets are not allowed at World Vegan Day.

Key details
Date: 14th of October 2018
Time: 10am to 6pm
Venue: Melbourne Showgrounds
Entry fee: Free

Noosa Vegan Festival - Noosa

If you're like me and you've always wanted to visit Noosa, but haven't gotten around to it, then the Noosa Vegan Festival might be the last bit of motivation you need to make the trip happen.
Fortunately some of our very own at Cruelty Free Super held a stall at Noosa Vegan Festival earlier this year. It is a bit more of a premium event at $15 ticket entry, but if you look at the quality program and stall holders, it's well worth it.

‍
‍Key Details
Date: TBA, 2019 (was held in April 2018)
Venue: Noosa Junction
Entry Fee: $15, free for children under 12
Bali Vegan Festival - Ubud & Canggu

Bali is not Australia. However,
1.18 million Australians
travelled to Indonesia in 2017! Only New Zealand saw more Aussies at 1.43 million. So clearly something is going on.
Also, according to
Bali Vegan Festival
, Ubud boasts the largest population of vegans and raw eaters per square kilometres in the world.
With such compelling numbers, it's likely that at least some of you reading this reading this article has plans of a holiday in Bali.
Imagine a destination vegan festival in the tropical climate of Bali. With constant flight deals from Australia to Indonesia, I think it would be worth planning a trip around this festival. The tropics of Bali have attracted the attention of world renown vegan chefs and thought leaders.
‍
Now, this is a premium destination event spread over multiple days and multiple locations, so you can expect to pay a few hundred dollars for tickets, but in exchange for an incredible experience.

‍

Key details
Dates: 5th-7th of October, and 12th-14th of October
Entry fee: Various

Sydney Vegan Market - Sydney

Sydney Vegan Market is a semi-regular vegan festival that has taken off this year. Ran by Vegan NSW, these guys have done an excellent job building a compassionate community in Sydney.
A big stand out for this festival is the variety of food available. Just check out their
Instagram
feed, and you'll see all of the mouthwatering vegan food folks have been eating at this market. They also ran what is called tent talks, which is a smart wordplay on "ted talks". It's 30-minute mini-presentations from the community about things they're passionate about.
‍
The next market is on the 21st of October, but they've committed to running the market on the third Sunday of each month through till January.
Pets are encouraged to bring along to this market.‍
Key details‍
Date: 21st of October 2018
Time: 9am-4pm
Venue: The Entertainment Quarter
Entry fee: Free

Big Vegan Market - Melbourne

The Big Vegan Market is precisely that. Big. Held in the Royal Exhibition Building in Melbourne, this market has an abundance of vegan-friendly stallholders.
The entry fee is cheap at $2. However, no pets are allowed at the venue. This is a market to watch, and it will be interesting to see what they do next year.
Key details
Date: TBA, 2019 (was held in May 2018)
Venue: Royal Exhibition Building
Entry fee: $2

Have a wonderful cruelty-free festive season

With so many fantastic vegan events around, it's clear that the vegan movement is building serious momentum.
Again, as a conscious consumer, it's important to get behind these businesses who are trying to make a difference. And it's super easy considering the quality of products that are being made.
Beyond that, I would encourage you to put yourself out there and connect with the communities attending these festivals, vegan or not. I've personally been to a few of these festivals, and they have a great vibe.
Anyway stay safe and enjoy the vegan festivals coming up in your calendar. And again, if you have any suggestions that were missed in this post, let us know!

Disclaimers
We love writing about cruelty-free investing and creating a kinder world, but please be aware that the information provided is general in nature, not personal or financial advice. When we discuss companies, it's not a recommendation to buy, hold or sell shares in that company. If we mention returns, please remember that past performance isn't a reliable indicator of future performance. Before acting on any information provided, you should consider if it's appropriate to you.
About the author: Michael Ofei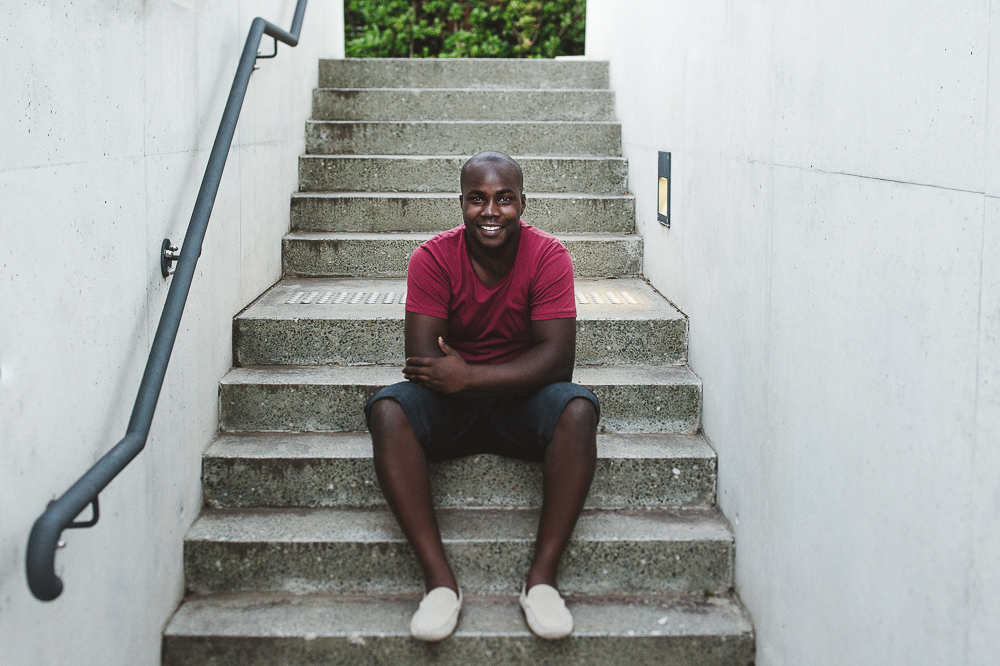 Michael Ofei is the author behind Amazon Best Seller The Minimalist Vegan: A Simple Manifesto To Live With Less Stuff And More Compassion. He and his wife Masa, also run a blog called The Minimalist Vegan with a global audience that reaches over 40,000 people each month. Michael believes there should be more minimalist, vegan men in this world. He's passionate about stripping things back to the essentials and finding the most efficient way of doing things to spend more time pursuing meaningful things in life. You'll find him connecting and networking with like-minded people and writing articles on simple living, veganism, productivity and activism.