A good blog will keep you up-to-date with the latest trends while increasing your knowledge on a particular topic.
It will offer advice, tips, inspiration and more. For someone looking to live a cruelty-free, sustainable life, or someone starting a vegan diet, a good blog like the ones listed below can be a game changer on how you live your life, especially now that many of them keep you connected and inspired through channels like Instagram and YouTube too. We've done the research and picked some of our favourite vegan bloggers that encourage us to keep living cruelty-free, so we hope they can inspire you, too.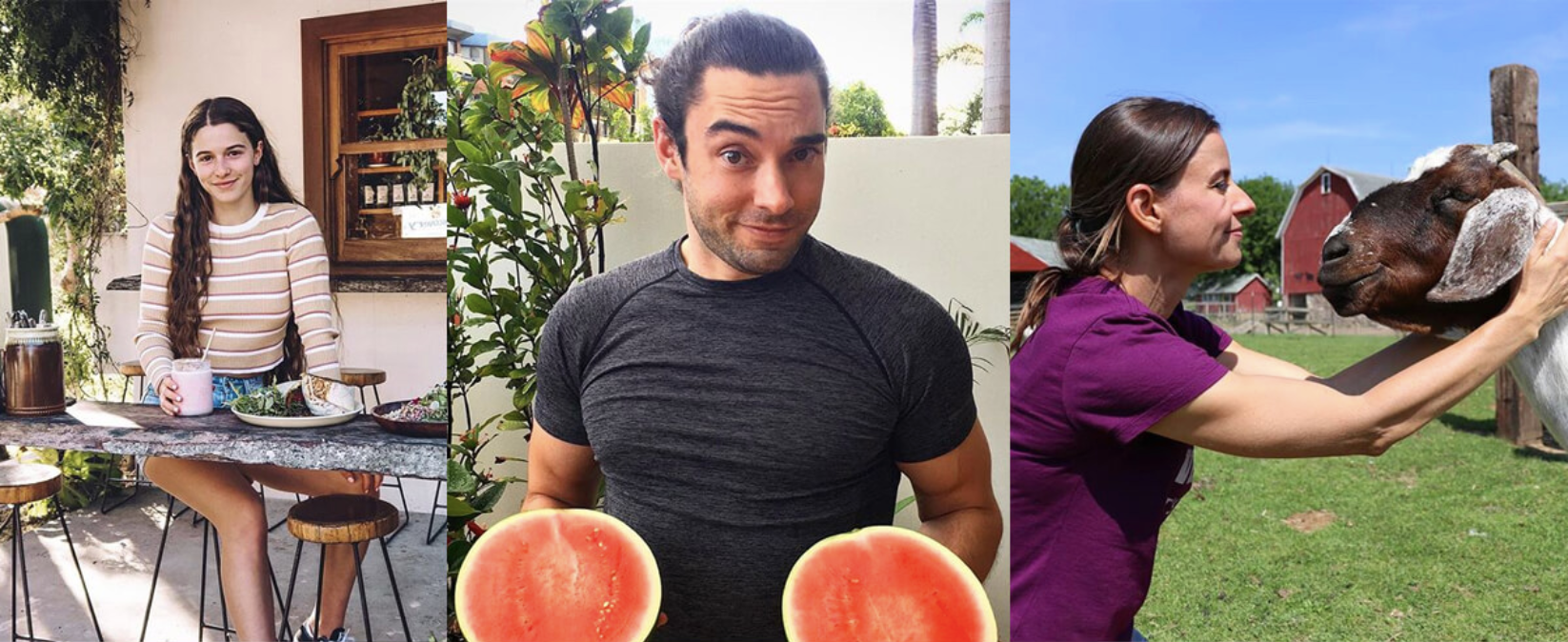 1. Peter Siddle
Peter Siddle is recognised as one of Australia's best fast bowlers. His cricketing career has been fascinating to watch, mainly because he's a proud vegan. Peter actively speaks against animal cruelty and believes his diet makes a huge difference to his recovery time and energy levels. He happily shares on Instagram his food tips before a big day or game, ensuring you too have the energy you need to get things done.
As a side note, fellow vegan fast bowler, Kane Richardson, wants to see an end to leather cricket balls.

2. Bare and Boho
Bare and Boho shares the journey of Jordan McGregor's self-discovery to navigating and living a responsible and cruelty-free life. Designed to empower, enlighten, renew and rejuvenate your mind and body by honouring the Earth and the freedom of spirit, it's a way to challenge your mind each and every day.
Bare and Boho
believes you're not alone on your journey and that abundant love should be shared. Join her and together feel inspired to adventure into the realms of sustainability and conscious and cruelty-free living with her mother and baby eco wares.
When asked what one piece of advice she would give a newbie cruelty free advocate, Jordan said;
"Support your local animal rescue organisations as they always need volunteers, funds & people to spread awareness about the work they do. As a mum, I aim to visit a different sanctuary every month with my son, so he can get close to the beautiful animals that are often classed as commodity items by society. This practice helps me stay in touch with what's really important and the relationship I have with my son - facilitating education, compassion and encouraging respect for those around us, human and non-human."
3. Like a Vegan
Chelsea Johns started her cruelty-free journey at the tender age of thirteen, first as a vegetarian and then as a vegan. She describes veganism as an opportunity to really fall in love with cooking — she craves the challenge of creating something nobody would guess is cruelty free.
Like a Vegan
offers everything from travel, beauty, fashion and lifestyle tips, to recipes for morning eats, lunch and dinner, as well as snacks, shares, party food, sweet stuff, drinks, spreads, dips and sprinkles. There's also a section on 'Newy Eats' which tells you where to get the best vegan food when eating out in Newcastle.
4. Veggieful
Maddi Partland is a group fitness instructor, vegan ebook author, wedding photographer and mother of two.
Veggieful
is a cute blog filled with vegan recipes, tips for living cruelty free, and an overload of beany cartoon goodness.
Veggieful is a good place to go if you're just starting on your vegan journey, with Vegan 101 offering lots of insight into what veganism is like. There's also recipes, ebooks and giveaways to enjoy.

5. Veganopoulous
In
Veganopolous
, Faye blogs about her vegan life in Melbourne and shares with her readers news of events, dining options, products, services and anything else that can make your vegan life easier. The blog also has a strong focus on family, her Greek roots, her love of second-hand shopping, and her hometown. If you're a vegan living in Melbourne and you love Greek food but you're not sure how to 'veganise' it, you'll find this a really handy blog to subscribe to.
6. Passionately Keren
Keren is a passionate vegan foodie, photographer, video producer, and slightly uncoordinated woman with too many ideas and not enough time. She shares recipes on her blog —
Passionately Keren
— from her Sydney home kitchen, as well as personal stories and lifestyle tips.
She believes that being a vegan is about doing your best to live and thrive without harming others, but she doesn't expect you to be perfect. Everything on her site is 100% plant-based, earth-friendly and delicious, so take from it what you will — even if you're not fully vegan.

7. The Vegan Couple
Natasha and Luca are vegan social media influencers and animal rights activists. They help people, animals, and the planet via their
YouTube channel
, podcast, eBooks, and posts across their various social media platforms including Facebook.
That Vegan Couple
once had stressful careers in banking and poor diets consuming of a lot of processed foods, alcohol and animal products. They decided to make a change and veganism was the way. They're now happier and healthier versions of themselves, and they want to share their story with you. Let's just say that you can't possibly read their blog without feeling inspired.
After 7 years of being vegan, they have tackled every aspect of vegan life, especially the stress of eating out. Natasha and Luca recommend using the Happy Cow app - the largest online directory for vegan/vegetarian/veg-friendly restaurants & cafes. Planning ahead using an app like Happy Cow is one of their
top vegan hacks
for anyone on the plant-based spectrum - whether you're vegan curious and looking to dine out locally or travelling overseas as a vegan.
If you're interested in a vegan diet but are struggling with eating more plant foods, they recommend topping your next serve of veggies with a dairy & nut-free cheese sauce. Opting for a delicious, golden topping - you won't even taste them!
8. Thriving on Plants
Thriving on Plants
is a resource for a whole food, plant-based way of eating and living. It's a celebration of all things vegan and a place where informed awareness is honoured. Good health and happiness is made easy with recipes, wellness tips, gut aids, diet programs and news.
Thriving on Plants is the brainchild of Cherie Tu, and it's where her journey from sickness to health is captured. She uses her knowledge as a graduate from the Institute of Integrated Nutrition to help you achieve balance in all areas of your life.

9. Regan the Vegan
Regan the Vegan puts a comical spin on traditional vegan blogs. He's funny, relatable, and knowledgeable. He believes there are a ton of reasons to become a vegan, and he himself has been vegan for about six years. He admits it's not always easy, but by poking fun at the hard times, the difficult elements of veganism don't seem so bad. Follow Regan the Vegan if you want a laugh, and be sure to checkout his
YouTube channel
.
10. Tess Begg
Tess Begg is a passionate vegan, foodie and fitness enthusiast who shares vegan recipes, workouts, vlogs and her ebooks,
Vegan Made Simple
and
Vegan Shopping Kit
. Her 'What I Eat In a Day' videos are watched by thousands, and detail exactly what her daily diet consists of. Her videos show a variety of foods designed to keep you healthy and strong while also being cruelty free. Her tabata workouts are also worth a watch. Check out her YouTube channel
here
.
Get inspired today
There's no denying it — the vegan movement is growing.
Just look at the wealth of vegan influencers out there, sharing their stories and spreading the cruelty-free message. If you're ever short on motivation, just check out one of these blogs to get yourself re-inspired. Interested in extending your cruelty-free living beyond just your diet? Make the switch to Australia's first, vegan-friendly super fund by
signing up to Cruelty Free Super today
.
Disclaimers
We love writing about cruelty-free investing and creating a kinder world, but please be aware that the information provided is general in nature, not personal or financial advice. When we discuss companies, it's not a recommendation to buy, hold or sell shares in that company. If we mention returns, please remember that past performance isn't a reliable indicator of future performance. Before acting on any information provided, you should consider if it's appropriate to you.
About the author: Noelle Greenwood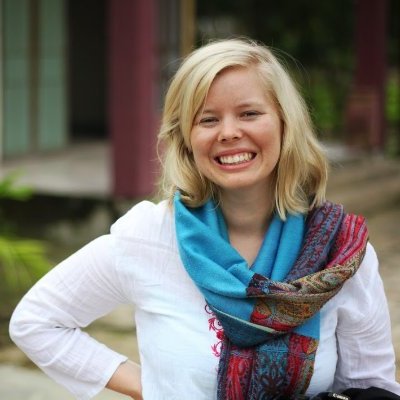 Noelle has been a passionate advocate for human rights since she walked her first 'walk against want' as a 10 year old. Her formative years were spent under her parent's wing in rallies, marches and kazoo-bands. All of this in the fairly conservative region of North Queensland, it's needless to say that activism is in her blood. As she's transitioned into making more conscious consumer choices across different aspects of her life, she's become more and more interested in the plight of creatures who are systematically harmed, exploited and killed for no good reason. Noelle likes to write about human rights, animal rights, climate change, feminism, indigenous issues, LGBTIQ issues, and generally anything that will spark a healthy argument with some of her right-wing acquaintances (the ones that are up for a healthy argument, anyway!).